3 Benefits of Investing in Personal Loans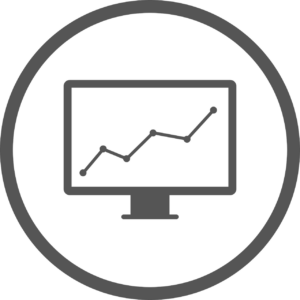 Loans have become an important part of the modern world, especially considering that not everyone has access to large amounts of cash at a time. They also come in various forms, but the most accessible remains to be personal loans. Although still dependent on your eligibility, these loans allow you quick and convenient access to cash, all without being secure. This means that you don't have to back the loan with collateral, thereby leaving you with little to no risks.
The only thing you will need to protect is your credit score, as your lenders will also base eligibility on what's on the report. Apart from your credit score, your income and credit history will also be scrutinized, serving as the formal basis for your loan application's approval. In many cases, this will also determine your interest rate.
Although it depends on your profile and lender, personal loans can go as high as $50,000 and can be repayable for up to 12 years. You'll also be able to quickly access the cash, as same-day funding is possible.
The question remains, however—how do you know if a personal loan is indeed the right choice for you? We've gathered all the undeniable benefits of investing in one:
Benefit #1: Personal loans can increase your income
More often than not, people turn to personal loans if they wish to make a little more income. Most do this to begin a small business venture, which allows them to generate income in a short amount of time.
In doing so, they'll have money not only to repay the loan but also profit they can enjoy for themselves. Such investments make personal loans a wise choice, especially if you're planning to purchase equipment for your business, partake in professional certifications, and so much more.
Benefit #2: Personal loans help get you better credit for lower rates
If you find yourself qualified for personal loans with low-interest rates, this means that what you're required to pay in interest charges will be less than your ROI (return on investment). Simply put, you'll be making money despite being in debt! There is a caveat to this concept, however—lenders only typically offer the lowest interest to clients with the best credit histories and scores.
That said, it's always best to shop around before investing. You'll want to check all possible terms, especially when it comes to rates. You'll also need to scrutinize the process, as the best lenders usually offer pre-qualifications, and this won't hurt your chances.
Benefit #3: Personal loans do not require collateral
Seeing that personal loans are regarded as unsecured, you'll never have to worry about shelling out collateral just for approval. This means that you never have to risk your car, house, and other assets, just as a guarantee you'll be paying back the borrowed money.
Should you be unable to pay the loan based on terms, however, keep in mind that certain financial consequences will come into play, and most of them will cost you significantly. However, your home or belongings will never be at risk.
The Bottom Line
From everything gathered, we can conclude that personal loans are indeed beneficial in numerous ways. Whether you wish to finance a small business or consolidate your debt repayment plans, personal loans offer you a quick and convenient way to access cash—all without placing any of your assets at risk. Remember to keep this guide in mind as you plan your next financial move!
If you're looking to secure a personal loan in Noble Street, Anniston, Calhoun Finance Company. We offer knowledgeable and experienced professionals, ensuring that you have full access to the financial help you need. Reach out to us today to learn more.